About the Competition
The Youth Novation 2020 Startup Competition is an annual non-profit competition organised by the Hong Kong Youth Development Alliance (YDAHK) to explore and nurture the entrepreneurial spirit of tertiary students. The ambitious young entrepreneurs will be empowered through startup support, internships, exchange opportunities, industry network and related resources.
Youth-Novation symbolises "youth" and "innovation", and underlines our appreciation of the unique vision and ideas of young people. Known for their innovative spirit, many young tertiary students in Hong Kong have tried to fulfil their dreams with new startups in recent years. Therefore, this competition aims to help promising and visionary young entrepreneurs to become business leaders by offering them holistic training. They will be encouraged to embrace their dreams and be recognised for their talent while showcasing the innovative ideas and potential of local young people. It is our vision to grow with college entrepreneurs and the younger generation.
Meanwhile, it is hoped that the high-profile promotions will draw the attention of more tertiary students, and promote the entrepreneurial spirit and culture among young founders of Hong Kong startups, maintaining the glory of the city as an innovative business hub.
Four Key Themes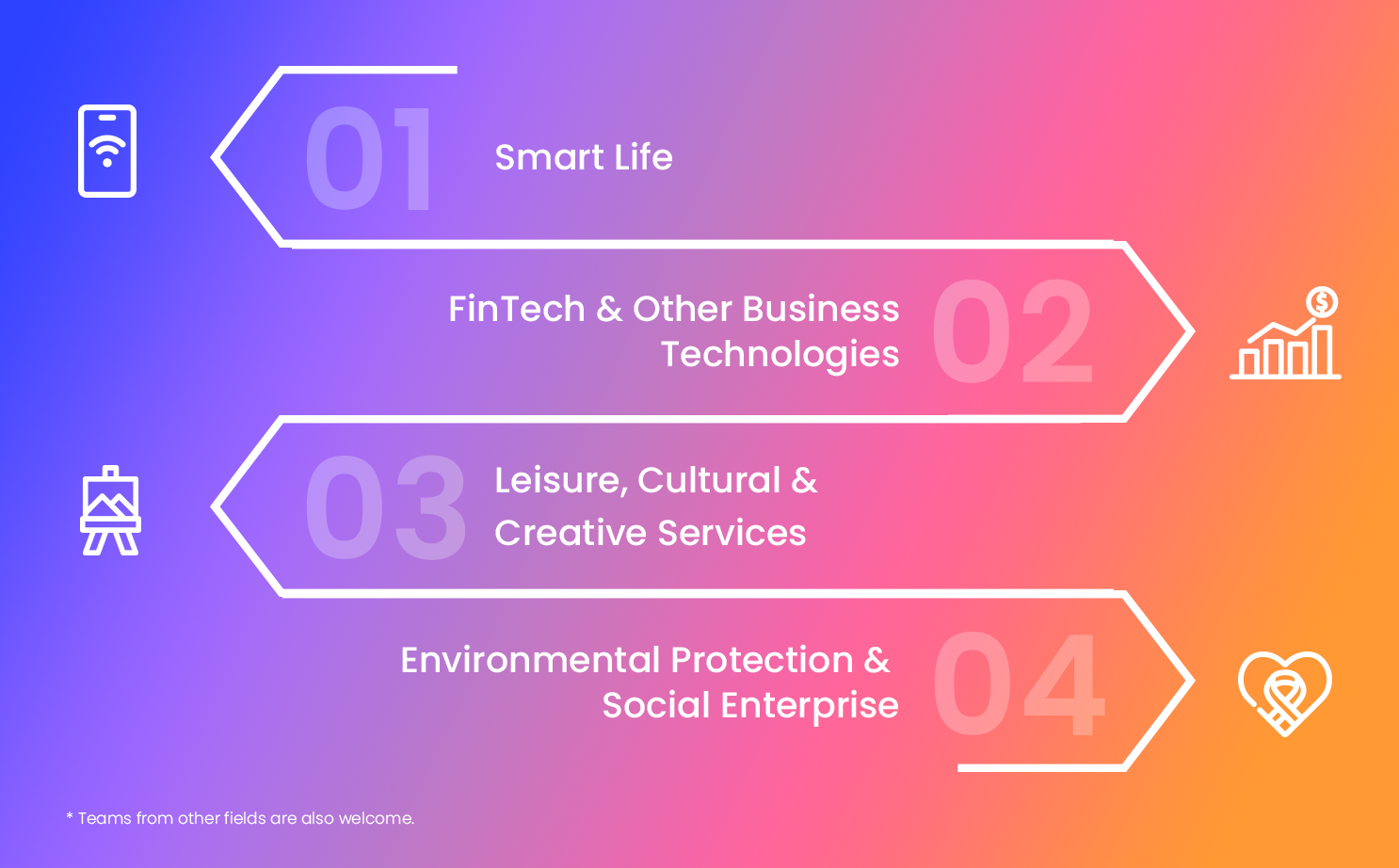 Join the Competition to Gain Exposure and Seize Opportunities
| | |
| --- | --- |
| 1-on-1 mentorship | Practical and instant feedback will be offered to the participants by our professional judging panel, and finalist teams will receive one-on-one professional guidance by experienced entrepreneurs. |
| Cash Prize | 7 awards with cash rewards of up to HKD150,000. |
| Internship & networking opportunities | Outstanding participants will receive internship and corporate visit opportunities to gain an in-depth understanding of the business world. |
| Certificate | All participants will receive a certificate of participation. |
| Station in entrepreneur incubation base | Outstanding entrepreneurial ideas may be selected for further investment opportunities to create synergy between Cyberport entrepreneurial resources and young entrepreneur incubation base in the Greater Bay Area. |

HKD$50,000
Champion

(1 team)

HKD$30,000
First Runner-up

(1 team)

HKD$20,000
Second Runner-up

(1 team)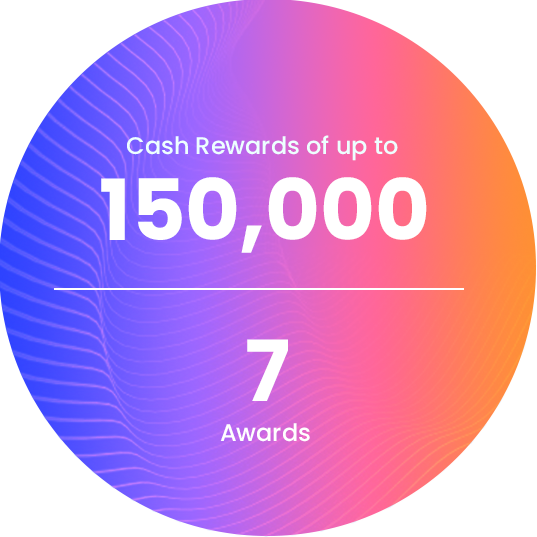 HKD$10,000
Innovation Award (1 team)
HKD$10,000
RISING NOVA Award (1 team)
HKD$5,000
Best Investor Recruiter Award (1 individual)
HKD$10,000
Social Impact Award (1 team)
HKD$30,000
The Most Valuable Social Innovation Award (1 team)
All finalist teams can receive a cash reward of HKD5,000
*Finalist teams who have won any of the above awards will not be eligible for this award
*Rising Nova Award is designed for a startup business that can help Hong Kong community, businesses, and organisations recover from COVID-19, and demonstrate strong potential amid the epidemic.

Are you Eligible?
We welcome all innovative minds as long as your business meets the following criteria.
All members should be full-time students or 2018-2020 graduates of higher diploma, associate degree, bachelor's degree, master's degree or doctorate programmes in any tertiary institutions in Hong Kong.
Each team should consist of 2 to 8 members.
The fund raised by the team shall not exceed HKD 3 million
The team should be established in or operating for less than 4 years.

More information on eligibility
Important Dates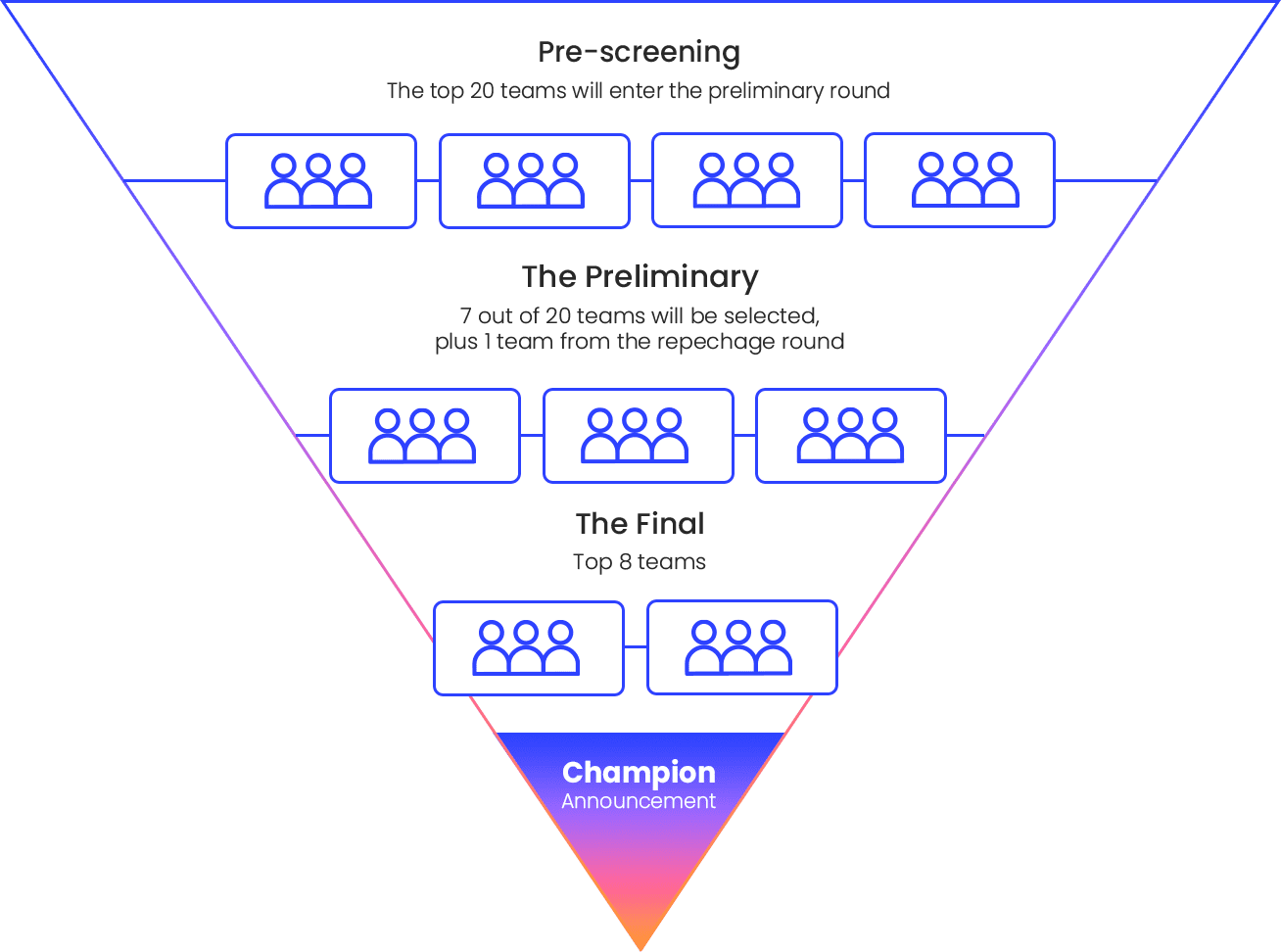 1
Sunday, 15 November
First application deadline
3 points will be rewarded for any successful application submitted on or before this date
2
Monday, 30 November
Final application deadline
3
Monday, 7 December
Announcement of the shortlisted teams
4
Monday to Sunday,
14-15 December

The Preliminary
5
Thursday, 17 December
Announcement of the Preliminary
6
Monday to Sunday,
21 December - 3 January
Repechage round
7
Friday, 15 January
Startup Consultation Day
8
Friday, 5 February
The final and the prize presentation ceremony
*The event may be conducted online or postponed due to COVID-19.

How to apply
1. Participating teams have to submit the completed application forms and pitch decks online before the deadline. Please refer to "Pitch Deck Guidelines" as the pitches will be evaluated by the judges during the pre-screening. Pitch Deck Guidelines
2. Participating teams may choose to submit a 2-3 min video. (optional)
3. Apply online or offline before the deadline.
4. Successful applications will be confirmed by email within 3 working days. If you do not receive the email, please contact us by email (yda@ydahk.org).
5. The pitch decks and videos submitted during application may be edited by the organiser and published on relevant platforms for promotional purpose.
Selection Process of the Preliminary
One-on-one online pitching.
5-min presentation, and 3-min Q&A with the judges.
Business introduction can be conducted in English, Cantonese or Mandarin.
The pitch decks should be prepared in English or Chinese.
Top 7 teams selected by the judging panel will enter the final.
All teams entering the preliminary have to submit a 1-2 min video in advance (teams that have already provided a video during application can be exempted).
The videos submitted and the preliminary may be shared or broadcasted on Facebook/Youtube.

The Repechage Round
The team winning this round will receive startup consultation, re-submit their investor recruitment proposal and enter the final round.
The "Best Commentator" Award: the audience will select the team they would like to revive and state the rationales, then the judges will choose the three most convincing commentators who will each receive a cash reward and help the team return to the final.
Meanwhile, the team with the highest number of "likes" on Facebook will also gain extra points.
Meet Your Mentor
•Experienced entrepreneurs, renowned corporate executives and investors will be invited to offer professional advice and consultation.
Experience Sharing
Successful entrepreneurs and investors will share their stories, milestones, and tips for investor recruitment.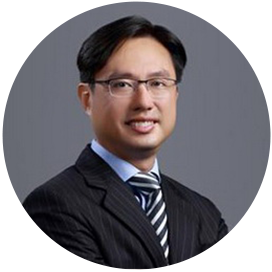 Hendrick Sin
Co-founder and the Vice Chairman of CMGE(302.hk)
Founder of Venture capital fund - China Prosperity Capital Fund
Director of Hong Kong Cyberport Management Company Limited
President of the Internet Professional Association
Executive vice-chairman of the Hong Kong Software Industry Association
Leo Wong
Founder of BornTea
Founder of Sensbeat, a startup company that received USD1M in seed funding
Champion of Young Entrepreneur in HK 2014
Grand Prize Champion in Ignite Entrepreneurship Challenge
Startup Guidance
A startup mentor will be assigned for each finalist team to provide one-on-one consultation and engagement. The finalist teams may re-submit their investor recruitment proposals after the startup consultation day.
*The event may be conducted online or postponed due to COVID-19.
Selection Process of the Final
On-site pitching.
8 teams will be selected to enter the final and compete for the championship.
5-min presentation + 3-min Q&A with our judges.
Business introduction can be conducted in English, Cantonese or Mandarin.
The pitch deck should be prepared in English or Chinese.
All awards will be based on the total scores given by the judges.
The winning team will become the YDAHK Youth Ambassador and attend networking events to promote the next business startup competition or attend other promotional activities.
Highlights of the final may be shared or broadcasted on Facebook/Youtube.
*The event may be conducted online or postponed due to COVID-19.
Judging Panel
The judging panel will be formed by respectable entrepreneurs, industry experts, corporate executives and investors to select the best team based on a holistic, objective and in-depth assessment.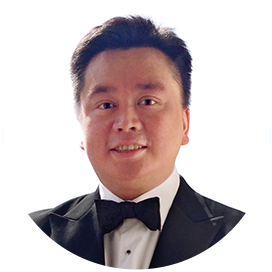 Clarence Ling
Individual Investor
Co-founder & Chief Development Officer of ZTORE HK
EY Entrepreneur Of The Year China 2018 Awards Winner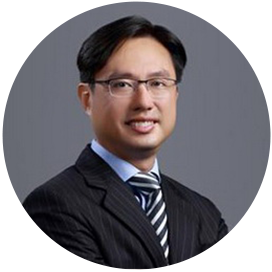 Hendrick Sin
Co-founder and the Vice Chairman of CMGE(302.hk)
Founder of Venture capital fund - China Prosperity Capital Fund
Director of Hong Kong Cyberport Management Company Limited
President of the Internet Professional Association
Executive vice-chairman of the Hong Kong Software Industry Association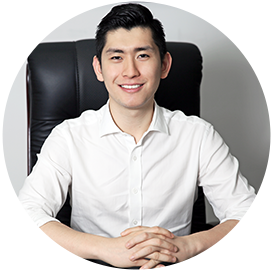 Sam Lau
Corporate Investor
Chairman of HeungKong Fiancial Group
Worked in investment banking at Deutsche Bank AG, Hong Kong Branch 
Leo Wong
Founder of BornTea
Founder of Sensbeat, a startup company that received USD1M in seed funding
Champion of Young Entrepreneur in HK 2014
Grand Prize Champion in Ignite Entrepreneurship Challenge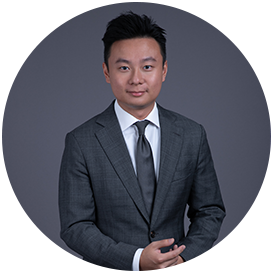 Brian Shia
Individual Investor
Director of Business Development of Baekmidang HK
Register for the briefing session and get more instant messaging
Contact Us
Telephone:
3552 2970
E-mail:
YDA@YDAHK.ORG